Training Courses
STSC - Tactical Firearms Training

---
The STSC Tactical Firearms Training Courses are offered as "Defensive Handgun" or as "Tactical Carbine" and are the ultimate tactical firearms training courses available on the market today. The training routines and drills are based on real life shootout survival experiences!
The core component of this course will educate each shooter to effectively process the stress encountered in a lethal confrontation to his/her advantage. Students will achieve increased target acquisition skills, speed, and accuracy.
The aiming technique taught, is the only aiming technique in the world that is guaranteed to increase its performance parallel to stress!

The 3 day classes offered are conducted in cooperation with Master Firearms
Instructor, Leo J Strand, from the world renowned ISA Academy® headquarters in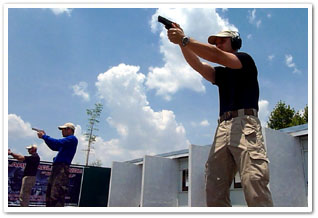 Europe. The methodology has been adapted from a psychological point of view,
to maximize the learning curve for improved readiness in defensive situations! Please view the STSC Tactical Firearms Training Information Video for a quick introduction and attendee testimonials.
GOAL:
To improve the accuracy and speed of the shooter, with up to 50%, under stressful situations.

Substantially improve the shooters first shot hit capability into a vital zone of
the target.

Increased awareness of the body alarm reactions (stress) and how it can be
used to the shooters advantage.

Former attendees has statistically proven a hit probability of over 80% in lethal
confrontations, compared to the statistical average of 22%.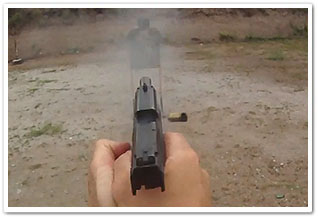 COURSE CONTENTS:
What happens in a gunfight?

Deadly encounters.

Perspective of shooter.

Mental approach.

Sight perception in combat.

Close defensive techniques.

What is stopping power?

Body alarm reactions.

Firearms handling.

Live fire contact drills.
PRICE: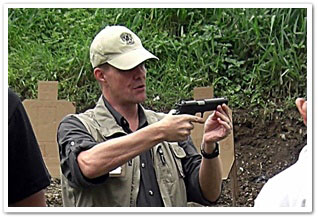 DATE / LOCATION:
Available on the

application form(If no courses are available in your region, you may host a STSC Tactical
Firearms Course at your range through our Mobile Instructor Team.)
REQUIREMENTS:
Proof or legal firearms ownership.

Personal Firearm. (Available for rent on most sites)

Personal Concealed Carry Holster.

Eye & Ear protection. (Available for rent on most sites)

250 Rounds of ammunition. (Can be purchased on most sites)
ENROLMENT:
Please fill out the online application form to join your STSC Tactical Firearms Course!