Training Courses
OTAC - Overseas Tactical Environment Enhancement Training

---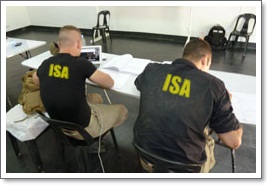 This is an unique opportunity to attend a 7 days intensive training in a foreign country at an AUTHENTIC overseas operational location!
ISA Academy's OTAC Training Course is offered as an on location training, in the harsh and unforgiving surroundings of a real overseas operational environment. The course enhances the capabilies of the operative and prepares him/her for active
duty in hostile areas prior of deployment.
The OTAC Training Course is designed to ensure the attendees' awareness and competence to operate in hostile overseas environments are developed.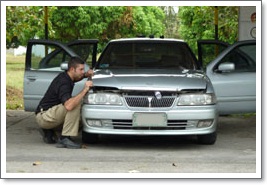 The course is intended to educate each operative to effectively discharge their complex responsibilities in similar work situations. The Course will provide an intensive instruction for the attendee in the skills required.
What does the team need to do in order to mitigate a threat and evacuate the Protectee? The course will be conducted as close to a realistic work environment as possible, still keeping the safety as a primary guide.
A multitude of authentic scenarios will be carried out and tested throughout the
course, to enhance the individual operative's competence and skills. This course is a unique opportunity to train with the professionals and gain experience on a true operational location.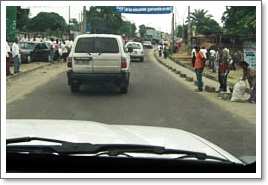 Both male and female applicants are welcome to join the OTAC Training Course. Applicants must be of legal age, in good health and have a sufficient ability to speak, read and communicate in English. Prior experience in the field of close protection, security or previous BTP Training is recommended yet not required, however, attendees are required to have proficient knowledge in the safe and proper use of firearms, as live firearms will be used throughout the course.
COURSE CONTENTS:
Advance Security Surveys
Operational Planning & Execution
Convoy Procedures & Tactics
Anti Ambush Techniques
Evacuation Procedures
Arrival & Departure Techniques
Tactical Firearms Training
Search Techniques
Escort Procedures
Disarming Techniques
IED Recognition
Intelligence Processing
ALL INCLUSIVE TRAINING PACKAGE:
Airport transfer. *)
Air-conditioned room at a 3 star hotel. *)
Firearms, ammunition and targets.
Instructor lead tuition.
Training literature.
Transports while under training.
Training facility and air-conditioned conference room.
All necessary training equipment needed for the course. **)
*) Transfer Package: Local airport transfer and hotel included.
**) Attendees are required to bring their own tactical attire and optional preferred
equipment like tactical vests etc. if desired to be used at the OTAC Training Course.
ENROLLMENT: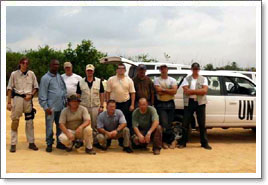 The dates and price of the OTAC Training Course are listed on the online application form. A deposit of 10% will be requested of the applicant within 7 days from being comfirmed for attendance. The remaining amount is due for payment no later than at the first day of attendance.
Most of the tuition is spent back on the attendees in form of accommodation, equipment, ammunition, literature, travels and other operational expenses.


Applicants to the OTAC Training Course should click the graphic link below to access the online application form and when completed submit it to ISA Academy®.