Professional Security Services
Executive Protection and Securing Key Assets
With thoroughly trained and experienced professionals, we are fully equipped to provide Executive Protection globally. We specialize in transcontinental Executive Security Services, high end Executive Protection, and Armed Escort Services.
As a highly trained and well equipped security force, we assure the security of our customers, installations and businesses. In addition, we also provide armed guards for tactical transports of individuals or goods round the world.
Protective research is an integral component of all our security operations. Officers and specialists assigned to conduct protective research evaluate information regarding individuals or groups who may pose a threat to our customers assets or installations. These officers maintain a 24-hour operation to coordinate protection-related information.
EXECUTIVE PROTECTION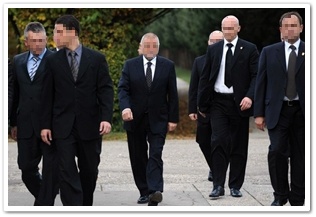 We provide physical Executive Protection to individuals, both in the public and private sector. In general, permanent high value assets have details of Executive Protection officers assigned to them, whereas temporary principals are provided Executive Protection officers on assignment from one of our globally located field offices.
The Executive Protection of a high value asset is comprehensive and goes well beyond surrounding the individual with well armed officers. We will not only provide a highly professional Executive Protection service, but a tailor-made complete protective solution based on local knowledge. Our Executive Protection services are offered either as high profile or low profile (non visible) to suit customer needs, threat profile and other tactical preferences.
As part of the mission of preventing an incident before it occurs, we rely on careful advance work and threat assessments developed to identify potential risks to high value assets.
Advances in technology and the world's reliance on interdependent network systems also have changed the protective responsibilities. No longer can one rely solely on human resources and physical barriers in designing a security plan; We also addresses the role and inherent vulnerabilities of critical infrastructures upon which security plans are built.
All Executive Protection officers have high moral standards and outstanding social skills. Each Executive Protection officer is thoroughly trained in a wide variety of tactical, protective and security related topics including, but not limited to, countermeasures to surveillance, first aid and protocol. All armed Executive Protection officers are in addition to this certified in the use of firearms.
PROTECTIVE VISITS - Personal Security Detail (PSD)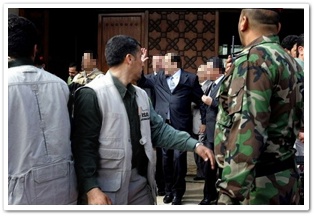 In general, for protective visits, personnel travel in advance and conduct site surveys, which assess needs for manpower, equipment, hospitals, rescue, other public services and evacuation routes for emergencies.
Before a high value asset arrives at any site, a security adviser coordinates all resources relevant to the visit. Intelligence is processed and options are outlined. Prior to the arrival, checkpoints are established and on seatrain occasions access to secured areas will be limited. During protective visits, ISA Academy® and local forces form an intercontinental support network will be working in close proximity to receive up to date intellegence on the local situation.
The Tactical Operations Support Group acts as the communication center for protective activities, monitors emergencies and keeps all participants in contact with one another. After the visit, Executive in Charge analyze every step of the protective operation, record unusual activities and suggest improvements for the future.
PROTECTIVE ESCORT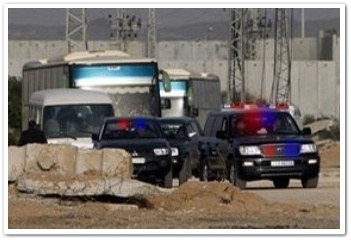 The current security climate in certain geographic hot zones presents challenges for those seeking to conduct business within these regions. It has become more important than ever to protect goods and executive assets by providing them with the best threat mitigation available. We provide an excellent flexibility and competency to operate within a wide range of environments at remote hot zones for behalf of our customers.
We provide the highest quality of Executive Protection (EP) and Personal Security Details (PSDs). ISA Academy® has successfully escorted individuals, personnel and goods in the world's most hostile environments including, but not limited to, Afghanistan, Colombia, DR Congo, Iraq, Nigeria and Sri Lanka.